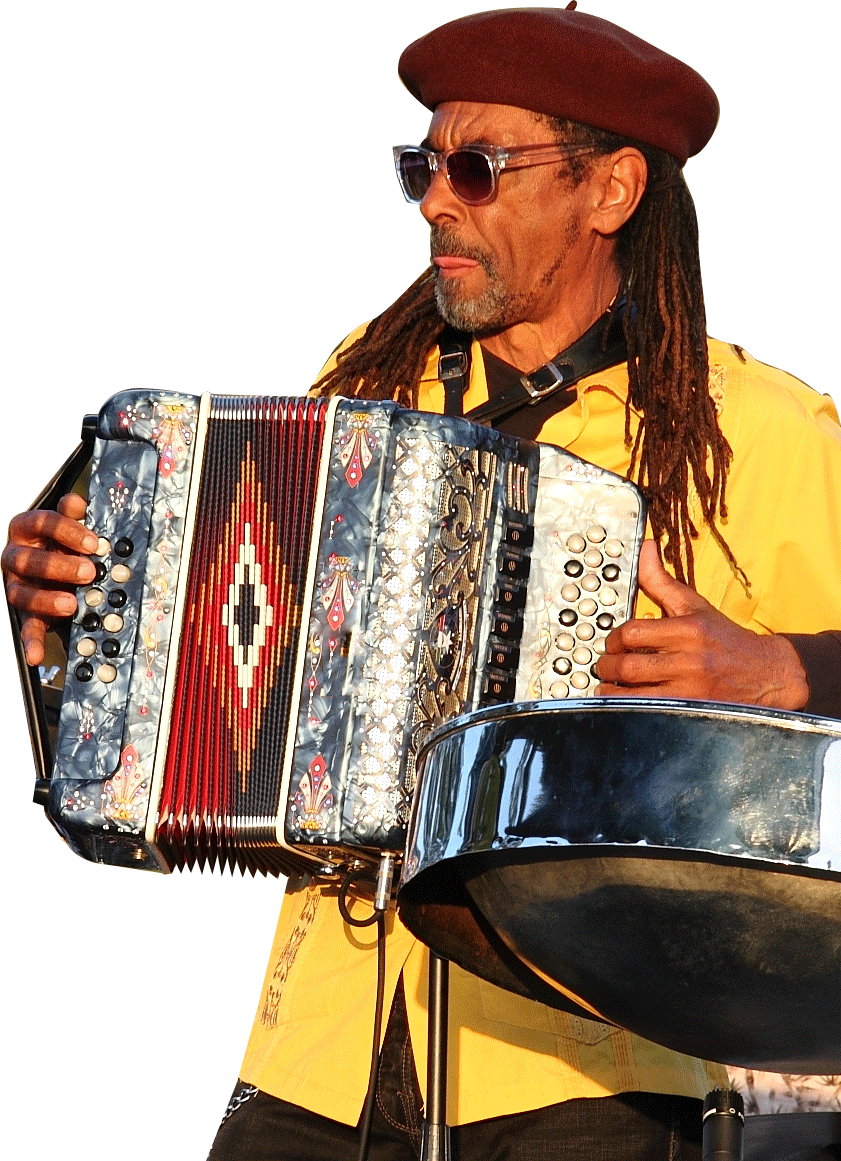 Theo and the Zydeco Patrol Combines the Blues with Southwest Louisiana Cajun and Zydeco
Theo and the Zydeco Patrol is not just another blues band. Their secret spice to the Blues is the Louisiana hot sauce of traditional Cajun and zydeco music.
With the sound Straight from the backwoods zydeco dance clubs, backyard crawfish boil parties, and bayou festivals ,Theo and the Zydeco Patrol Brings the best of Southwest Louisiana dance music to the world music stages. Featuring the diatonic Cajun-style button accordion and playing blues on the steel drums. Theo and Zydeco Patrol cooks up a fiery mix of Cajun and Zydeco music that is hot hot hot.
Go backstage and learn more about Theo Bellow and his Zydeco Patrol
---
A Quick Peek of the dates
---